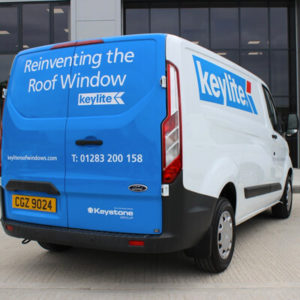 Keylite has stepped up its advance into ecommerce with the launch of a next day delivery service in the UK on April 1st.
Keylite's ecommerce site was the first in the market by a manufacturer, setup solely to drive online sales directly to its merchant partners. The site was designed to provide further impetus to ensure that Keylite merchants are well represented in front of the growing number of consumers who look to purchase roof windows online.
John Duffin, Keylite Roof Windows Managing Director, said: "Customers can continue to shop with Keylite in the traditional way directly via our merchants if they choose to. But we believe 24 hour delivery is the next big innovation for us and brings shopping into the digital age for customers, allowing them to get our products in their hands faster than ever before."
Customers must order by 12pm to ensure delivery within 24 hours and 48 hour delivery is offered on orders placed before 4pm. Available Mon-Fri and excludes bank holidays. Saturday deliveries are available at extra cost.  We offer next day delivery everywhere in the UK although extended delivery times exist for some outlying areas. Bulk orders over 350Kg are available on our 3 day delivery service.
Call our dedicated delivery team on 01283 200 158 to see how we can expedite your orders.