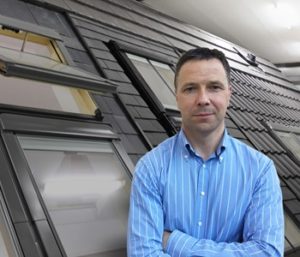 Keylite Roof Windows has had its best year of growth since it was set up in 2001. Keylite, with headquarters in Cookstown, said export sales had grown by 30% in 2016 and that it also had plans to invest to grow sales in Europe even further this year.
Managing director, John Duffin, said the roof windows manufacturer had appointed four new sales staff in Germany and France in a bid to increase sales.
The company has reported that sales in 2016 had reached around £22m, of which just under £2m relates to export sales. And it said it is aiming for export sales of £2.5m during 2017.
The firm, which employs 450 people, has a 20% share of the UK market. Overall, it sells its products in 19 countries, including Australia and New Zealand and has premises in Cookstown, Derbyshire and Zambrow, Poland.
It was recently named UK Supplier of the Year at the Builder's Merchants Awards for Excellence in London. Mr Duffin said: "Our growth is based on a range of factors, including our relationship with merchants, our incredible customer service, and the culture of relentless innovation and continuous product improvement, which sits at the very heart of the business.
"The level of innovation across the Keystone Group is especially apparent here at Keylite, where we entered the market in 2001 and now hold just under 20% share of the UK market alone."
As well as recruiting sales staff for France and Germany, he said the firm would also be recruiting at boardroom level this year to fill roles, including that of international sales director.
It is also due to take part in construction trade shows in Bau in Munich and Batimat in Paris in November.
Mr Duffin added: "We have extensive plans for expansion in 2017, and expect to make a further major announcement early in the New Year."
According to its most recent accounts, the company had sales of £18m during 2015, with pre-tax profits of £785,266.
Keylite was named by the London Stock Exchange among the 1,000 Most Inspiring Companies in Europe.Parent company, Keystone Group, was named in the manufacturing edition of this year's Parliamentary Review.